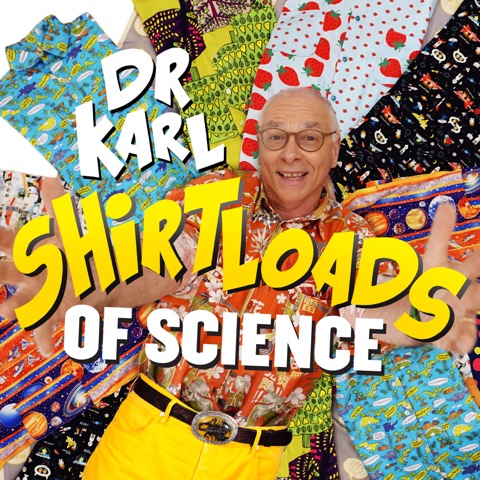 Shirtloads of Science
Check out Dr Karl's brand new podcast!
Click here and download today.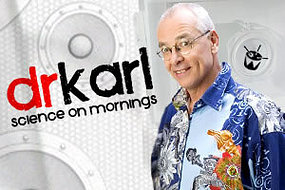 Triple J Science on Mornings
Dr Karl's famous triplej mission is to bring science to the peeps! Subscribe and join host Lucy Smith, her guests, and a bunch of curious Triple J listeners for a weekly injection of science, myth-bashing and answers!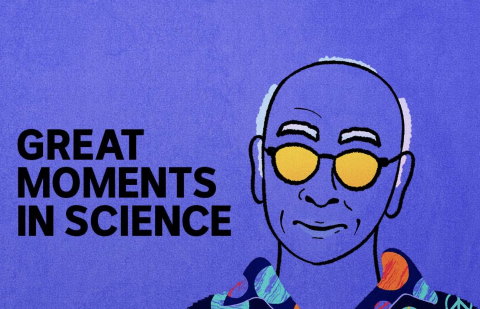 ABC Great Moments in Science
Great Moments In Science has been airing on ABC radio for over 20 years. It is piped out via the ABC to local radio stations across the country on a weekly basis – except for late in the year when we attempt to take a break like 'normal' people… Subscribe today and get your no dollar$ worth!
Dr Karl answers listeners' science questions on BBC Radio 5 Live's Up All Night programme with Rhod Sharp. Dr Karl broadcast live on Thursdays at 3am. To ask Karl a question, call the show on +44 (0) 8085 909693 (use Skype to avoid international charges) or Subscribe today!
After years of working together on stage and screen, they've come together for the very first time in podcast format. Sleek Geeks mix science with humour as they set out to answer some of the perplexing scientific mysteries we encounter on a daily basis.
Download, subscribe and enjoy this highly entertaining science-fuelled knowledge whirlwind and, as the Sleek Geeks like to say: "Learn something without even noticing…"
Episode 84: No Such Thing As A Donkumentary Dan, Andy, Alex and special guest Dr Karl Kruszelnicki discuss dangerous ticks, millennium bugs and a newly discovered Bastard. Subscribe today!